Be Sure To Look for our ad in the Buffalo News on Monday, Wednesday, and Friday!
Monday ------ Moneysmart section
Wednesday -- Taste section
Friday --------- Lifestyle section
Valentine's Sweetheart Dinner Special 2017
The perfect romatic steak dinner for two! Camillo's Sloan Super Market offers this complete dinner for two, including dessert for only $19.99!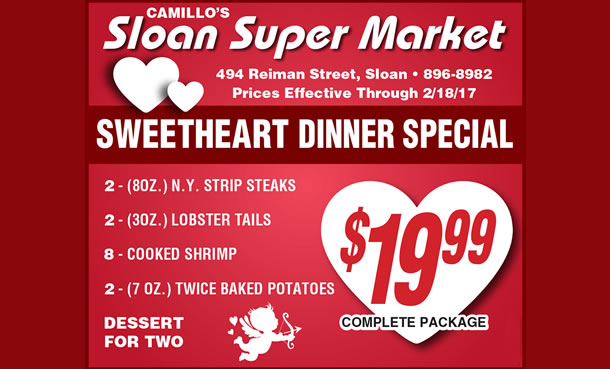 Talkin' Thanksgiving meatballs, turducken at Camillo's Sloan Super Market - As Featured in Buffalo News! Read the artice - click here!

Weekly Specials
Meat Package Specials
Specialty Plattters & Trays